Our school was featured in an article for
The University at Buffalo.
​
Join Roots of the Future Montessori
for our Seventh Annual Vegetable Sale/Exchange.
Saturday September 22nd
​11:00 am - 2:00 pm
To participate in our Vegetable Exchange, bring your surplus of garden vegetables to exchange for others or stop by to purchase a variety of vegetables, herbs and baked goods for a
nominal donation.

We will also have Equal Exchange Merchandise
(coffee, hot cocoa, organic candy, and tea) for sale.
All proceeds and left over vegetables will be donated to the City Mission.
Our goal is to help those who are most in need of our services.

​Proceeds are used to purchase
Thanksgiving Dinners at the Mission. 
Please spread the word about our event!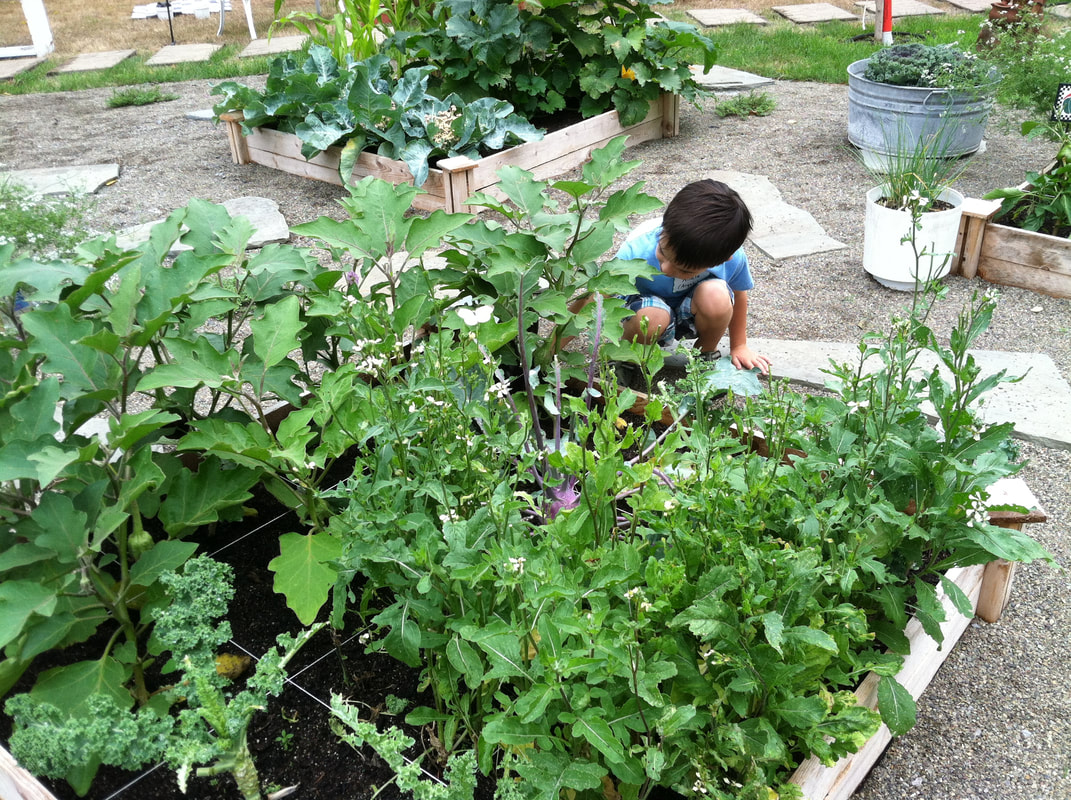 We are now accepting enrollment applications for
Fall 2018

Serving children Ages 2.9 - 6
Open 8:30 am - 11:30 am Monday - Friday
We offer five day, four day or three day a week options.
Please call to schedule a tour.
Enrollment packets and Tuition Information will be available at that time.
We offer several payment plans for your convenience.
We look forward to meeting you.

​If you are interested in our program,
please call for a tour.
716-545-8048


Making decisions regarding your child's education is one of the most important responsibilities you have as a parent. A "Montessori parent" is any parent who respects the child as an individual. Parents retain an active interest in learning about the Montessori method and desire to continue the philosophy in their homes. Roots of the Future Montessori understands and nurtures your child's natural curiosity for knowledge.



Feel Free to view the following video: "Montessori Madness" Trevor Eissler
http://www.youtube.com/watch?v=GcgN0lEh5IA&feature=player_embedded
Immersing your child in a Nature Based Education through sensorial gardens, a labyrinth, stump garden, natural playgrounds, nature trails and more. An environment designed to inspire children to connect with the wonders of nature on a daily basis; encouraging their interests and allowing them to reach their highest potential. Our location on 2.5 acres provides a beautiful and ideal setting for learning and experiencing nature. Children experience wonder and delight in our outdoor environment. Children who are surrounded by nature experience benefits to their physical, social, and cognitive development.

We have created and continue to develop a nurturing outdoor space for our children. Principles and philosophies used in designing our outdoor environment were closely aligned with Nature Explore, Outdoor Classrooms, World Forum Foundation and Community Playthings.

---
GREEN ROOTS

There is evidence that attending a green school helps students' academic performance, boosts their development of environmental understanding and awareness, and fosters their disposition to care for the natural world. (Committee to Review and Assess the Health 2007)

Roots of the Future is committed to reducing waste, conserving resources and bettering the natural world. Children will carry out tasks and activities that benefit the environment. These include: water conservation, energy conservation, waste reduction, environmental learning through nature walks, use of green pesticides and cleaning supplies, organic gardening, and composting.




---
Our 7th Annual Vegetable Sale and Exchange
will take place September 22nd from 11:00-2:00.
​ All proceeds go to The City Mission!
​

---